MANAGEMENT
Angie Csernay
Manager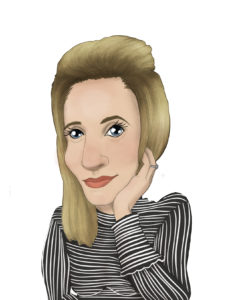 ANGIE CSERNAY
Always looking at life in panoramic. Fortune cookie dogmatist. Serial "problem" dog adopter. Happiest of campers. Laughing too hard at my own jokes to ever make it to the punch line. Cool grey heart of a city kid but loves to get lost in the woods.
Marvin Mancia
D&T Manager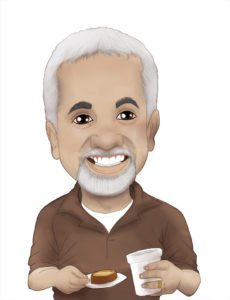 MARVIN MANCIA
Made in El Salvador. Self taught, tech obsessed, one man Genius Bar. Unofficial official president of the Olive Garden Chicken Parmesan Lover's Fan Club. Happiest while wandering Zion National Park with my camera.
Accounting
Jose Garcia
Accounting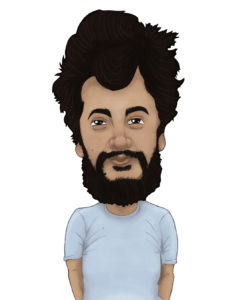 JOSE GARCIA
Awkward and always hungry. Terrible at telling jokes. I've mastered the art of tying my shoes one handed. Please don't tell my mom I have a tattoo.
Sales
Joana Silva
Sales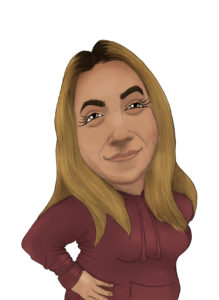 JOANA SILVA
LA born and bred raising two beautiful LA born and bred babies. Straight shooter. Mastering the art of living in the moment. Dreaming of painting the world purple. My heart goes out to you if you've never tasted my mom's lasagna.
Shari Skadden
Sales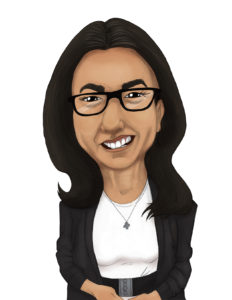 SHARI SKADDEN
Resurrector of near dead orchids. Crazy accent imitator…albeit inaccurately. Meticulous, mostly serious with an occasional silly side. Jewelry designer. Lover of ballet. Insert wine emoji here.
Emily Carpio
Sales Assistant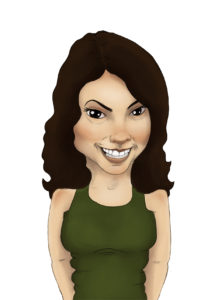 EMILY CARPIO
I woke up like this. Ride or die Beyhive member. Expert tarot card reader. Mimosa Queen. Spontaneous dancer. Soft spot for sea slugs and swag. Accidental bird mom. Ace with a bow and arrow. Sucker for a Freudian slip.
Chelsea Calma
Sales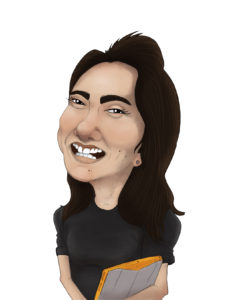 CHELSEA CALMA
Just a woo-hoo girl trying to live with the spirit of Christmas year round. Certified soupaholic. Resident hugger. Human spell checker. Dying to come over and alphabetize your DVD collection. Loving life to the fullest!
Nikki Malmen
Sales Assistant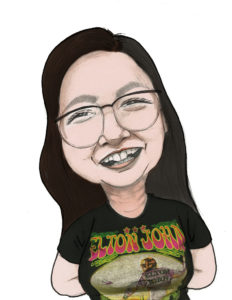 NIKKI MALMEN
Killer when it comes to karaoke. The girl you want on your team for Trivia Night. Avid CD antiquarian. Lover/hater of all things pun-ny. (She would love what we did there.) Sketchbook in one hand and a Crunchwrap Supreme in the other.
Elle Moore
Customer Service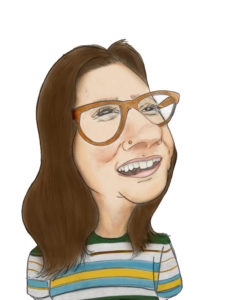 ELLE MOORE
Native East Coaster turned Cali girl. Korean barbecue buff and ally of all-you-can-eat establishments. Appreciator of all memes. Master juggler. Dancing enthusiast. Total oddball and totally okay with it.
Design
Fernando Fernandez
Vinyl Artist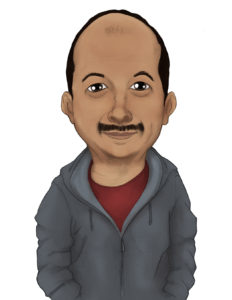 FERNANDO FERNANDEZ
Human born but not of this world. Handy man – if it's broken, bring it to the man. Easy but not cheap!
Kirk Skadden
Designer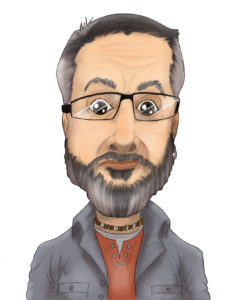 KIRK SKADDEN
I'm like me, only better! Obsessed with getting it right. Self proclaimed font savant. Questioner of everything. Proudly raising a cat who's not my cat. Couldn't live without whiskey or wine…or whiskey AND wine with a cheddar cheese pop corn chaser.
Roxy Castillo
Designer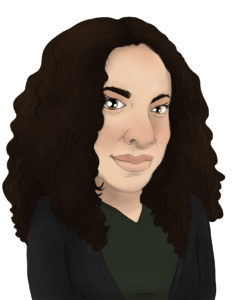 ROXY CASTILLO
Charmingly neurotic. Finder of patterns in absolutely everything. Sucker for a storyline with a twist. Pinterest project recreation junkie. Dances when nobody's watching. Constantly curious. If you need something, chances are I have it in my purse.
Chris Rodriguez
Designer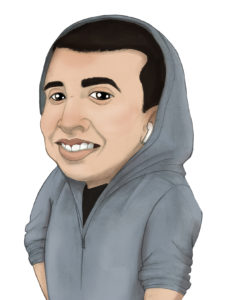 CHRIS RODRIGUEZ
Firm believer that all weather is hoodie weather. Motion graphics artist surviving on a steady diet of buffalo wings, Mexican candy and video games. Quiet unless I'm laughing.
"Boots"
Designer
DENISE "BOOTS" ESPINOZA
Short stack with the tallest voice in the room. Killing it at keeping it real. Amateur esthetician. Explorer of the great outdoors. Undercover cake decorator. Happiest when pranking my coworkers. Taco dirty to me.
Ian Robinson
Designer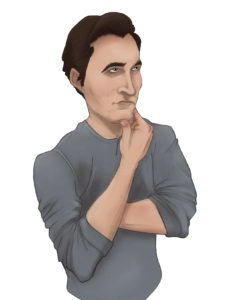 IAN ROBINSON
Giant kid trapped in a grown man's body. Lifelong learner. Digital and traditional sculptor. Obsessed with all things art. Sucker for a one hit wonder on repeat. Drummer. Storyteller extraordinaire. Evel Knievel's more responsible younger brother. Diving in head first to anything that sparks my interest.
Lacie Barker
Designer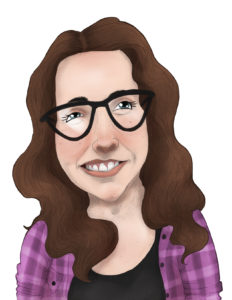 LACIE BARKER
Skilled at making things weird. Speaking of weird…devoted Weird Al Yankovic fan here! Divine character designer. Passionate artist. Head over heals for paranormal comedies and watching "terrible" movies. Living by the motto, laugh through everything and always be kind. Undercover firecracker. Aspirations of world domination.
Production
Cesil Silva
Senior Production Artist
CESIL SILVA
Resident outlaw with a heart of gold. Wilder than all ten of my grandkids combined. Never met a stranger in any life. If you can dream it, I can build it. I bleed black and yellow.
Ruben Munoz
Production Foreman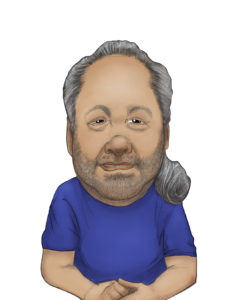 RUBEN MUNOZ
Resident cool cat. Karmic believer. Appreciator of visual arts. Genuine Eclecticist. Multifaceted taste in music. Conscientious and attentive to detail. Walking encyclopedia. The calm in the eye of the storm. Godzilla in disguise.
Alan Herrick
Production Artist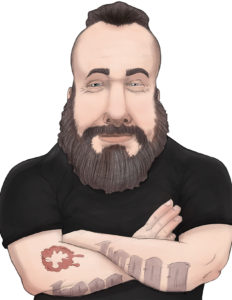 ALAN HERRICK
Cali native. Cinephile. Prop maker extraordinaire. I've got dad jokes for days. I eat, sleep, breathe and tattoo Star Wars. Don't let the mohawk fool you; tough guy in a teddy bear suit here.
Casey Autey
Production Artist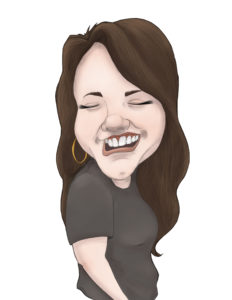 CASEY AUTEY
You can call me Snicklefritz. Minnesota bred – uff da! Graduate of Hogwarts School of Witchcraft and Wizardry – Proud Ravenclaw. Blue is my favorite color.
Alex Giron
Production Artist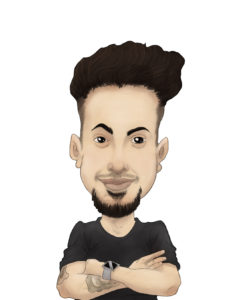 ALEX GIRON
Will work for shoes! More than a slightly obsessed shoe collector. Yes, I have a problem. No I don't need help. Shoes.
Nicole Espinoza
Production Artist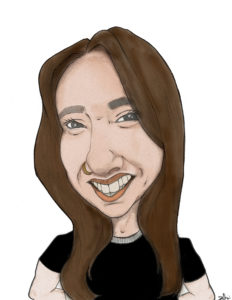 NICOLE ESPINOZA
Faithful patron of Dwight Schrute Beet Farms. Partaker of fine chai lattes and M&M McFlurry's.  Unshakeable when it comes to shooting 3-pointers. Guava connoisseur. Happily accepting dog sitting requests.
Silk Screen & Vacuform
Adrian "Bala" Ortiz
Paint Specialist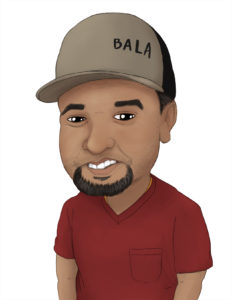 ADRIAN ORTIZ
The silent bullet. International man of mystery. Many rumors – none confirmed. Color matching expert. Soccer slayer. Living every day like it's taco Tuesday.
Juan Bojorquez
License Plate Expert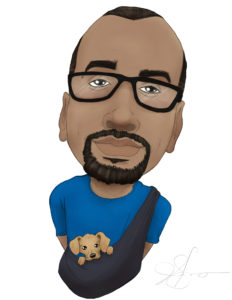 JUAN "MONO" BOJORQUEZ
They call me The Dogfather. Street art connoisseur. License plate virtuoso. Caricature artist ninja. Human garbage disposal. Chocolate fiend. Man of many voices. Spitter of rhymes about my love for crunchy tacos. Dimples for days.
Gerardo Peña
Silk Screen Artist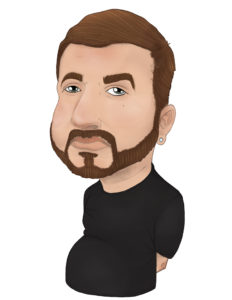 GERARDO PEÑA
Proud Papa. Ceviche all day. Always willing to roll the dice. Work hard, play hard, pass me a beer.
MEO
ONSITE THERAPIST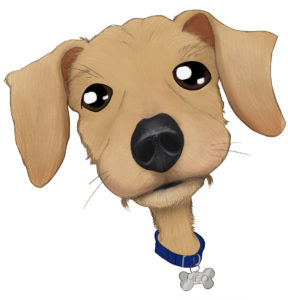 MEO
Licensed heart melter. Cuddle specialist. Professional beard nibbler. Proud exhibitionist. Wouldn't be caught dead in a sweater. I know I'm a dog but I'm a total cat person.
Write us a letter
Studio Graphics
9545 Wentworth St
Sunland, CA 91040
Our Working Hours
Monday to Friday
8:00 am to 6:00 pm